Deciphering Iran and Turkey 1 comment. Merkel's Historic Folly 26 comments. Middle Eastern Islamism Threatens Russia 6 comments. Reframing the Arab-Israeli Conflict 6 comments.
Site Search Navigation
Iran nuclear deal is internationally popular: Middle East Forum president 2 comments. Iran, Israel and Trump 6 comments. Introducing the Congressional Israel Victory Caucus 1 comment. Pipes vs. Roman on Syria 1 comment.
Ennahda's Uneasy Exit From Political Islam.
Jacobs Ladder?
Egypt's Shifting Foreign Policy Priorities – The Cairo Review of Global Affairs.
Manual The Arab Spring: A Victory for Islamism? (Brussels Forum Papers).
Fractured Lands: How the Arab World Came Apart.
Mortal Ties (World of the Lupi Book 9)?
Arab Spring - Wikiwand!
Will Trump Turn Against Israel? Will Donald Trump Be Impeached? Trump executive order 'a great fumble. Terror attacks in Turkey 4 comments. In Clausewitz's Shadow 11 comments. Trump's Appointment of David M. Friedman as U. Ambassador to Israel 2 comments. What Should the New U. Policy Be toward the Middle East? Does " NeverTrump" Still Hold? Is Radical Islam in Decline? Al-Nusra's rebranding may increase its powers within jihadi networks in Syria. Making Sense of the Coup Attempt in Turkey 2 comments. Jihad Awakens Europe 20 comments. Figuring out Radical Islam 3 comments.
Tracking Down the Brussels Attackers 4 comments. Violence in Turkey 2 comments. Perspectives on Abu Dhabi. The Condition of Radical Islam Today 12 comments. Responding to the Islamist Threat 1 comment. But that shock wore off. Making Sense of the Saudi-Iranian Crisis 1 comment. The Death of a Syrian War Lord 2 comments. Normalizing relations with Israel up to Erdogan 9 comments.
Debate over the civil war in Syria 4 comments. Islamism: The Political Movement 5 comments. Predictions for Turkey's Election 9 comments. Assessing the Iran Deal. Spying on Friends: The U. Assessing the Iran Deal 3 comments. The Greatest Threat to the United States? Turkey's election and ISIS' threat 3 comments. Bin Laden Documents Released 1 comment. Iran vs. Israel: Who's Making the Threats? Foreign Policy and Islam 4 comments.
Yemen: Saudi-style version of political solution? Musing on History: Interview with Daniel Pipes comments. Debating the Iran Deal 7 comments. Discussing the Obama Doctrine 4 comments. Islam in the West 4 comments. How Serious the Strain in U. Understanding the Unique U. Assessing the Battle for Tikrit, and Beyond 4 comments. The Real "Realism" of Daniel Pipes 2 comments. Siege in Sydney 91 comments. The Rushdie Rules, 25 Years Later 22 comments. Russia and the Middle East: A tour d'horizon 13 comments. Dubious U. Mission in Syria 8 comments. Interpreting the Arab Upheavals 4 comments.
Our Organization
Thinking about Kurdistan 19 comments. ISIS and the world's reaction to the Islamic caliphate 9 comments. The West Lacks a Plan 45 comments. Catching Up on Libya 17 comments. Daniel Pipes: "I don't know of a single Jewish Israeli who wants the warfare to go on! Mosul Dam Re-conquered 4 comments. Water War: Jihadists fight for control over Iraq's largest dams. The New Caliphate and Other Topics. Why Does Hamas Want War? Pushing for a Ceasefire 34 comments. The PA-Hamas Merger 3 comments.
Dire situation in Iraq 1 comment. Assessing the Situation in Iraq 5 comments. Daniel Pipes at the New York Meeting. Middle East threats, American retreat 41 comments. Additional U. Sanctions on Iran? Obama's Weak Middle East Policy 8 comments. My Views of Islam and Islamism 32 comments. Assessing the Geneva Deal 1 comment.
The Threat of Islamism 8 comments. Obama does not understand who Putin is 3 comments. Survey of Middle East Issues. A Review of the Situation 2 comments. Strategy in Syria 2 comments. The Prospect of Kurdistan 17 comments. Twenty Years After Oslo. Attack on Syria? Should the West Act in Syria? The Contrarians Discuss Syria 2 comments. Dissecting Western Policy toward Syria 2 comments. Middle East upheaval, Israeli success. Assessing Current Developments in Turkey 5 comments.
Egypt's moderates squeezed out by power groups 3 comments. Embassy Overreaction 1 comment. Saudi Ambitions in the Middle East 5 comments. Israeli-Palestinian talks resume 5 comments. Understanding Egypt 6 comments. Discussing Egypt and Islam 35 comments. The Latest on Egypt 3 comments. Recent developments in Egypt 1 comment. Islamic Threats in America 17 comments. Developments in Syria and Turkey 59 comments. Islamic religion: motive for terror? Islam and Islamism 4 comments. Islam and Syria 3 comments.
Chaos and killing in Syria 2 comments. Islam vs. Islamism lecture 4 comments. Religious Roots of Israeli-Palestinian Conflict. Arabs condemn attacks on Syria 4 comments. A Threatening World. Terrorism in Boston and Would-be Terrorism in Toronto. What's Behind the Boston Terror Attack? Problems Aplenty - Turkey, Syria, and Egypt 4 comments. Discussing Culpability in Syria on Iranian Television 3 comments. What To Do in Syria 8 comments. Interpreting the Israeli elections 12 comments. Mali: Target Islam? Middle East Overview 1 comment. Turkey, Closest to Leading the Middle East 74 comments. Right wing hardliners gaining ground in Israel 20 comments.
Assessing Israel's Security Situation 5 comments. Debate about possible war between Israel and Hamas 41 comments. Jihad in America: Grand Deception 7 comments. Why mocking Muhammad is not hate speech 25 comments. Ahmadinejad at the United Nations 9 comments. Guidelines for U. Policy toward the Middle East 6 comments. Thinking about Policy toward Islamism and Syria.
Eight Predictions about the Middle East 11 comments. Serving a higher purpose.
Update on the Middle East. Syria: Commentator cautions support for rebels 3 comments. Making Sense of the Egyptian Presidential Election 5 comments.
Publications | ICCT
Understanding Islam 17 comments. Reviewing the Muslim Claim to Jerusalem 5 comments. Middle Eastern Upheavals and Immigration to Israel 10 comments. Religious Minorities in an increasingly intolerant Middle East 16 comments. Israel vs. Iran 12 comments. Israel and the MeK vs. Syria and Iran in the news 15 comments. Uncertain Times in the Middle East. Assessing the U.
Exposed: Qatari Funding of Tariq Ramadan, European Islamist Networks
Global Military Force 18 comments. Muslims claim Palestine, like Jerusalem, rooted in bigotry against Jews 1 comment. More Thoughts on Newt Gingrich and the Palestinians 17 comments. Arab Spring, Muslim Winter 10 comments. News from the Middle East. Free Libya? Arab Spring turning into winter. Radical Islam Update 7 comments. Making Sense of the Middle East 1 comment.
Islam, Israel and Insurgents 46 comments. Middle East insight 4 comments. Discussion of Islam. Uncertain times in the Middle East 11 comments. The Arab Uprisings of 4 comments. Yemen's Descent 2 comments. Obama Blows It [with Israel]. Arablutionaries 3 comments. State of affairs in the Middle East. The death of Osama bin Laden. The death of Bin Laden and combating Islamic extremism. Interview with Larry Elder to discuss the Bin Laden execution 2 comments. Islamic awakening across the Arab World 6 comments. Florida Pastor Sparks Outrage 13 comments.
American Taxpayers Funding Terror? Back to the Shores of Tripoli? Conference de presse. L'islam, le monde arabe et l'Europe. Transition in Egypt 2 comments. Analyzing the Turmoil [in Egypt] 12 comments. Egyptian Protest - Latest Developments 3 comments. Bomb Iran? In History, a Template for Egypt's Future? Introduction of John R. Bolton 1 comment. CrossTalk on Middle East: Shifting sands 15 comments. Has Islam been Hijacked by Radicals? America in Decline? Middle Eastern and Islamic Issues 4 comments.
Here's How the Arab Spring Started and How It Affected the World - History
Debate: "Islam, Islamism and the West" 5 comments. A Conversation with Daniel Pipes 1 comment. Predicting War: Interview with Marvin Olasky.
Arab Spring;
Site Search Navigation!
Franz Liszt, Volume 2: The Weimar Years: 1848-1861.
Is The Universe a Friendly Place? (Seven Kind Kids Book 14).
Mohammad Affan.
Arab Spring - Wikiwand.
Is Islam at War with the U. Discussion of Issues in a Jerusalem Forum 6 comments. Terrorism Without Islamism. Analysis of the Israel-Palestinian peace talks 4 comments. Will Israel-Palestinian peace talks be successful? The United States and the Middle East 3 comments. The Travails of Modern Islam 17 comments. The Threat of Islamism. Turkey in Cyprus vs. Israel in Gaza comments. Obama Meets with Netanyahu 1 comment. Interview with the Friends of Israel Gospel Ministry 18 comments. Debating Policy toward Turkey and Iran 4 comments. President Obama's Approach to the Middle East.
Why Israel must win the war against the Palestinians 16 comments. Changes in Radical Islam. Islam under fire in Texas army shooting. Expert on Islam discusses radicalism and the Middle East 3 comments. Defeating Radical Islam. The Threat to Israel's Existence 4 comments. Daniel Pipes and Frank Gaffney discuss "Lawfare" 7 comments. Since then, the AKP had ruled the country with an increasing voter percentage. Turkey's AKP government has initiated a diversified foreign policy prioritizing its Ottoman legacy and geostrategic importance.
This contradicts the traditional Kemalist1 policy. Proposing a "zero problem"2 principle in the vicinity around Turkey, it has developed closer ties with neighboring areas, including the Middle East, Eurasia, Balkans, and Caucasus regions, contrary to the more seclusionist foreign policy of the Kemalist predecessors Aras, It called for an activist engagement with all of the regions in Turkey's neighborhood, specifically with Iran, Iraq, Syria, Lebanon, Jordan, Egypt, and the Gulf states Davutoglu, This foreign policy emphasized the importance of economic interdependency and the need to build strong economic linkages with all regional states and to eliminate all the conflicts with neighbors.
Turkish-Syrian interactions can be traced back to the 8th century under the Umayyad3 caliphate. During the Scljuk time, Turks captured Syria and replaced the regime with Mamluks. Then, Turkish-Syrian relations developed as mandate shaped by France. This led to some conflicting issues in Turkish-Syrian relations such as the Hatay province of Turkey formerly Sanjak of Alcxandrctta, Syria issue, water sharing,5 and security issues. During the recognition of Syria's independence by France in , Turkey demanded Hatay's independence.
This was denied by France. Since then, it has remained an issue of conflict between Turkey and Syria. Syria provided material support to the PKK, which Turkey regarded as terrorist group and fought against. This hostile attitude gradually changed under the AKP's soft policy towards Syria. Assad's visit to Turkey and Erdogan's visit to Syria in was a milestone for Turkish-Syrian relations. Economic relations also bloomed. The Regional Cooperation Program was created and a military cooperation agreement was signed.
The Arab Spring: A Victory for Islamism? (Brussels Forum Papers)
The Arab Spring: A Victory for Islamism? (Brussels Forum Papers)
The Arab Spring: A Victory for Islamism? (Brussels Forum Papers)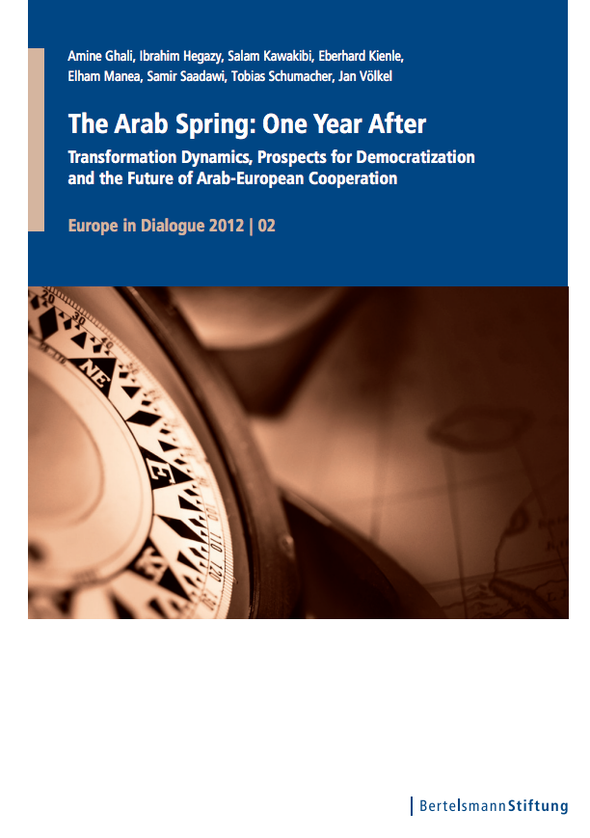 The Arab Spring: A Victory for Islamism? (Brussels Forum Papers)
The Arab Spring: A Victory for Islamism? (Brussels Forum Papers)
The Arab Spring: A Victory for Islamism? (Brussels Forum Papers)
The Arab Spring: A Victory for Islamism? (Brussels Forum Papers)
The Arab Spring: A Victory for Islamism? (Brussels Forum Papers)
The Arab Spring: A Victory for Islamism? (Brussels Forum Papers)
---
Related The Arab Spring: A Victory for Islamism? (Brussels Forum Papers)
---
---
Copyright 2019 - All Right Reserved
---