A Wrenn W City of Glasgow locomotive and tender boxed with instructions , 13 ins 33 cms overall length. A large quantity of Hornby Railways 00 gauge accessories to include operating turntable, an electrically operated lifting bridge, an ore wagon set, goods wagons, carriages, engines, control centres etc and a large quantity of track. Two antique cast iron articulated money banks with lifting arm and rolling eyes in original paintwork, 6 ins 15 cms the largest.
A Meccano Limited Hornby clockwork train, tinplate engine, carriage and goods wagons in original box some rust, paint losses, box in tatty condition. A quantity of early Meccano kit and instructions for airplanes and cars, some part built and a Hornby clockwork train marked LMS no. A rare Hornby Dublo three rail City of Liverpool locomotive and tender, 12 ins A rare Hornby Dublo three rail Canadian Pacific locomotive and tender, 13 ins 33 cms overall length. A Victorian mahogany and boxwood line inlaid candle box of tapering form, the hinged slope lid before a fretwork back, 20 ins 51 cms high, requiring repair.
A Victorian mahogany writing slope with brass plaque escutcheon and carrying handles, the lift-up lid revealing a sloped interior with gilt tooled green leather skiver, the exterior with single side opening drawer, 6 x 18 ins 15 x Two Victorian rosewood writing slopes with mother of pearl plaque and escutcheons, the sloped interiors with gilt tooled leather skivers, 12 ins An excellent rosewood brass cornered writing slope with brass plaque and escutcheon, the top opening to reveal a sloped interior with gilt tooled ox blood leather skiver and ink bottle sections above a bank of secret drawers, 7 x 20 ins A 19th Century rosewood jewellery case, pewter line inlaid with mother of pearl cartouche and escutcheon and nicely fitted interior, 5 x 12 ins A 19th Century mahogany and brass bound campaign writing slope, double hinged lid and slope with inset brass carrying handles, brass nameplate and escutcheon, 6.
A Victorian Chinese export lacquer work box with metal carrying handles, typically decorated panels with profuse gilt highlighting, multi-sectional lift-out tray with decorated lids, single slide-out front drawer with lift-up interior writing panel, 6 x A Victorian walnut and Tunbridge ware inlaid sewing box with multi-compartmented tray interior, 5 x 12 ins A 19th Century inlaid mahogany wall hanging cutlery box, the front with inlaid cutlery depictions, the sloped lid with leather and brass button hinge below a shaped backplate with star inlay, A Victorian mahogany and brass bound writing slope with brass inset carrying handles and a Victorian walnut and brass bound writing slope, both approximately 7 x 17 ins 18 x 43 cms , for restoration.
A mahogany and walnut veneered tabletop stationery cabinet with brass side carrying handles, the slightly domed top opening to reveal a fully fitted interior, the drop down front double hinged to form a writing slope with automatic ink and pen tray behind, 11 x 16 ins 28 x A well fitted golden oak stationery cabinet, twin opening doors and sliding bottom drawer, hinged top rail with decorative calendar display, 13 x A Victorian mahogany and rosewood crossbanded jewellery box with ebony and boxwood stringing, restored paper and satin interior, 3.
A Victorian rosewood travelling toiletry box with inset brass plaques and escutcheon, the velvet lined lid interior above a multi-compartment base with lift-out tray containing a quantity of various bottles etc with glass stoppers and electroplate lids, the front with single sprung drawer, 7.
A Victorian Coromandel and ebony travelling toiletries box with mother of pearl cartouche and escutcheon, the hinged lid containing a velvet backed mirror, the tray interior with an arrangement of glass topped and electroplate bottles and containers, pin sprung bottom jewellery drawer, 7 x 12 ins 18 x A Victorian rosewood twin lidded writing box with reeded edge decoration and single bottom drawer, 4 x 11 ins 10 x 28 cms and a rosewood workbox with mother of pearl escutcheon and fitted interior tray, 5 x 10 ins A light oak desktop stationery cabinet, the fall down front with inset panel and decorative cartouche and corner spandrels, opening to reveal a multi-compartment interior, 8.
A Calendar of Updates
A Victorian Coromandel and brass edged triple hinged writing slope with brass inset carrying handle bearing an inscription for Edward Jones from his friends when leaving for Australia on 3rd February, , opening to reveal a pair of six blotter pads, further opening to reveal a stationery section and writing slope with lift-up lid for pens etc, 5. A Victorian walnut box with re-lined interior, 6 x 12 ins A late Victorian dome topped Coromandel stationery box with Gothic gilt metal mounts and escutcheon and compartmented interior, 6. A pewter covered sandalwood box with stylized decoration and black, possibly pottery cabochon bead centres one replaced , 2 x 9 ins 5 x 23 cms.
A Victorian rosewood toiletries fitted travel box with inset mother of pearl plaque and escutcheon, the lid opening to reveal a lift-out tray with assortment of padded lidded compartments and metal and glass topped scent bottles etc and brass pin lock for sprung side drawer, 6. A Victorian brass mounted walnut writing slope with ebonized interior and gilt tooled leather writing surface, brass topped glass inkwells with spring release cover below exposing twin secret drawers, 7 x 16 ins 18 x A Victorian rosewood workbox with mother of pearl cartouche and escutcheon having a re-lined interior with lift-out tray, 4.
A Georgian mahogany tea caddy with brass carrying handle and escutcheon having three lidded tin lined interior compartments with secret side drawer set on bracket feet one corner foot needs repair , 6 x 9 ins 15 x 23 cms. An Edwardian Sheraton style mahogany tea caddy with satinwood fan inlays and boxwood stringing, single chamfered lid with brass knob to the interior, 5 x 6 ins An early 19th Century flame mahogany writing slope with brass and ebony banding, nameplate and escutcheon, the ebony interior with gilt tooled ox blood leather skiver, spring loaded well panel revealing three secret drawers, 7 x 20 ins 18 x 51 cms.
A 19th Century two compartment twin lidded cutlery box one lid with split with shaped central carry handle, A 19th Century sarcophagus shaped walnut tea caddy on bun feet one missing , the lift-up lid opening to reveal twin lidded tin lined compartments one lid repaired and central glass mixing bowl, 6 x 11 ins 15 x 28 cms. A 19th Century rosewood and mother of pearl inlaid writing slope with velvet lined interior, 6. A 19th Century walnut and parquetry crossbanded writing slope with brass nameplate and escutcheon, the velvet lined interior with brass capped bottles and secret compartment revealing three drawers, 7 x A walnut serpentine fronted apprentice piece chest of drawers, the five drawer fronts with brass ring pull handles and paper lined interiors drawer bottoms replaced, other restorations , An unusual 19th Century slate lidded box lid replaced painted with panels of Welsh scenes including Pont Cwryd, the Britannia Tubular Bridge etc, gilt decorated edges, the whole standing on corner bracket feet, 7 x 8 ins 18 x A Georgian mahogany knife box, serpentine fronted with crossbanded edges and central shell motif on brass ball and claw feet, the interior later fitted for stationery, A 20th Century Oriental export black lacquer and gilt decorated lidded deed box with iron carrying handles and escutcheon, 10 x An excellent Victorian burr walnut stationery box, the twin slope fronted doors opening to reveal a well fitted satinwood interior with hinged calendar top, drawer to the base with inset brass handle, A mahogany lidded box opening to become a multi-wood inlaid cribbage board with inset bone counting holes and a German carved oak lidded casket with vine and leaf berry carving, re-lined interior, heavily carved exterior, standing on bun feet, both approximately 5.
A 19th Century tortoiseshell and ivory sarcophagus shaped tea caddy with silver wire stringing, the hinged lid opening to reveal a twin tortoiseshell lidded interior with mother of pearl knobs, the whole standing on bun feet, working lock and key some slight chips and losses and small repairs , 5. A Victorian rosewood games compendium, the lid with brass plaque and escutcheon, opening to reveal a leather covered games board, the front with twin opening doors housing a carved boxwood and ebony chess set, the interior with three levels of sectional trays containing boxwood shakers, packs of playing cards, stained bone dominoes etc, R D lozenge mark to front interior, 7 x 13 ins 18 x 33 cms.
A 19th Century Oriental lacquerwork and gilt decorated sewing box, the interior fitted with various compartments, single drawer below standing on gilt decorated feet some lacquer chips and losses, rubbed decoration, one carry handle missing , 6 x An Edwardian mahogany and boxwood strung mantel clock with Sheraton style fan motif, white enamel dial with Roman numerals damage, the movement possible replacement , set on four brass bun feet, 8.
Two Victorian walnut cased banjo barometers, one with painted silver decoration, both approximately 38 ins A Victorian mahogany banjo barometer and thermometer with swan neck pediment and a similarly dated rosewood example bearing a wedding gift presentation plaque both require attention , A mahogany encased Admiral Fitzroy barometer with printed paper scale, the central mercurial tube flanked by brass needle markers some staining to the paper, thermometer possibly replaced , architectural pediment with brass central finial, 39 x 7.
A carved wooden walking stick, the shaft with snakeskin cover, the top with a carved figure of a man bending touching his toes, 35 ins 89 cms long. Two Malacca walking canes with horn handles and hallmarked silver collars, London makers, 35 ins 89 cms long. Three walking canes, various wood shafts, one a swordstick with white metal collar and horn handle, one with carved bone handle and hallmarked silver belt shaped collar, the other with Art Deco stylish handle, white metal with markings, possibly Continental silver, all 35 ins 89 cms approximately.
Three various wooden walking canes, one with hallmarked silver top, one with hallmarked collar and mount to handle tip, the other with three white metal bands and mounts, 35 ins 89 cms long approximately. Three various walking canes, a multi-section wooden example missing handle , one hickory shafted with a golf club head handle, the other multi-sectional horn with twisted section below a white metal collar and shaped horn handle, all 35 ins 89 cms long approximately. An Edwardian composition swordstick walking cane with hallmarked silver collar, with slight decoration above and below, small decorative marking to either side of the blade, 32 ins 81 cms long approximately.
Three natural wood walking sticks, one with curled horn handle, another with similar handle and hallmarked silver collar, the other a horse measuring stick, Four walking sticks of various compositions, three with horn handles, one with hallmarked silver collar, one modern metal example, 35 ins 89 cms long approximately. A 19th Century multi-banded horn and bone top walking cane and a Malacca horn topped walking stick with hallmarked silver collar, London maker, 35 ins 89 cms long approximately.
A part filled Stanley Gibbons GB stamp album for dates, nicely laid out, three further part filled albums, a large quantity of loose stamps, postal ephemera and postcards, a small quantity of pin badges etc. A set of six good sized pewter dished plates, all with folded rims and faint London marks, A 19th Century wrought goffering iron on tripod base along with a cast and wrought goffering iron on a circular base, 8.
A boxed set of brass weights, 10 grms to 1 kg, in a painted wooden case along with a collection of eight brass bell weights, 7 lb to 1 lb. Two early English pewter plates with shaped edge, a matching bowl 2. An early Victorian copper coal scuttle, an antique brass and iron trivet, a cast coffin shaped smoothing iron, a decorative brass shovel and poker fireside set and a wrought iron kettle stand. A Victorian copper kettle and twin iron handled brass preserve pan along with two early copper pans.
A late Victorian hanging brass oil lamp with polished brass font and white shade, 27 x 18 ins Cymraeg - Register Log in. Filter by category: All Default. Lot 1. Lot 2 A reconstituted garden statue, classically styled of a man standing before a block pillar on a square base, 20th Century, 47 ins Lot 2. Lot 3 A Victorian mahogany chest of four drawers with turned wooden knobs, a top crossbanded deep drawer above three further slim drawers on a plinth base standing on turned bun feet, Lot 3.
The Secret of the Ingenious Spade Case Trick Box!!
Lot 4 An antique oak and pine flat fronted Welsh dresser with three shelf Delft rack above, a good coloured four plank top, three frieze drawers with turned wooden knobs and twin inset panel cupboard doors flanking three blind central drawers, panel sided on bracket and stile feet, 80 x Lot 4. Lot 5 A Victorian oak and mahogany 2. Lot 5. Lot 6 An oak Caernarfonshire dresser having a simple two shelf rack with shaped crown above a two plank base with an arrangement of three opening drawers, oak lined and having brass knobs and escutcheons, four central blind drawers with brass knobs flanked by twin shaped chamfered panelled doors on stile feet floor replaced, some further restorations , 74 x 54 ins x cms View lot.
Lot 6. Lot 7 An early Victorian extending mahogany firescreen, twin slide-out panels with turned knobs and plain fabric panels, straight supports, turned central stretcher standing on brass plate feet, Lot 7. Lot 8 A Georgian mahogany bow front sideboard with box wood stringing and satin wood crossbanded cupboard and drawer fronts on square tapering supports, 35 x 47 ins 89 x Lot 8. Lot 9 A nice quality Edwardian mahogany mirror backed sideboard, the central bevelled mirror flanked by two cupboard doors with concave glass panes, two drawers and two cupboard doors to the base on short Queen Anne supports, Lot 9.
Lot 10 An Edwardian mahogany line inlaid and painted two door china display cabinet on slender supports with spade feet, Lot Lot 11 A Victorian mahogany three door breakfront wardrobe with central mirrored door, opening to reveal walnut fronted slides and three drawers with brass handles, 80 x 68 ins x cms View lot. Lot 12 A Victorian mahogany sideboard base with curved side doors, a central bank of two short and two long drawers on a plinth base on bun feet with added bookcase top, triple glazed doors beneath a plain frieze, the top probably early 19th Century a marriage , 82 x 70 ins Lot 16 A 19th Century wooden Saxony spinning wheel with bone finial tips, 35 x 30 ins 89 x 76 cms , slight attention required View lot.
Lot 17 An 18th Century oak mule chest, large four plank top with moulded edge above a four panel front base and two oak lined drawers below, iron locks and brass swing handles reduced style supports , 28 x Lot 18 A Victorian oak Scottish chest of drawers, central hat drawer flanked by two smaller drawers either side with three long drawers below, twist carved supports with carved frieze below on turned bun feet and panelled sides, 50 x 50 ins x cms View lot. Lot 19 A good quality late Victorian oak side cabinet, small mirrored back top with single shelf supported by turned pillars, curved side doors crossbanded with mahogany below a shaped top, single central glazed front panel flanked by half cut reeded pillars on a shaped plinth base, Lot 21 An antique oak loose lid dower chest, twin plank oak top with bull nose edge, double panelled sides and triple chamfered panel front on stile feet, 25 x Lot 23 A Georgian pine lidded dower chest with triple panel front, twin panel sides on raised bracket feet, Lot 24 A late Georgian mahogany tilt-top table on turned column supports and three splayed legs, 32 ins Lot 25 A Georgian mahogany circular tilt top table on turned column and splayed triple support, 30 ins 76 cms diameter the top View lot.
Lot 26 Three circular topped Victorian and later side tables, a mahogany and mixed wood segmented example, a walnut and satinwood chequer topped example both with tripod supports and a plain oak example on four tapered legs, all approximately 20 ins 51 cms diameter View lot. Lot 27 A Georgian mahogany tilt top tripod table with chamfered edge on a carved bulbous support with three splayed legs, Lot 28 A Victorian walnut and inlaid single glazed door side cabinet with cast metal embellishments on a chamfered base, 40 x 29 ins Lot 29 A late Victorian mahogany twin leaf Pembroke table with single drawer and opposing dummy drawer having turned wooden knobs on tapering turned supports, Lot 30 A pair of circular Victorian walnut footstools with beadwork pads, 11 ins 28 cms diameter View lot.
Lot 31 A Georgian mahogany tilt-top tripod table with rosewood crossbanded top and turned column support, Lot 32 A Victorian burr walnut piano top Davenport with spring top letter rack, the curved fall opening to reveal a slide-out writing surface with green tooled leather skiver on adjustable stand and two drawers, a flight of four drawers with turned knobs to the side and a further flight of blind drawers to the other, open carved brackets flanking a single panel front on turned feet with pot castors some restoration required , 35 x 22 ins 89 x 56 cms View lot.
Lot 33 A Regency mahogany pad foot gate leg table with reeded edge, 28 x 42 ins 71 x cms closed View lot. Lot 34 A Regency mahogany Pembroke twin flap table with single side drawer with turned knobs on reeded and turned legs with brass castors, 29 x Lot 35 An Edwardian mahogany bijouterie cabinet, glass sided with glass top lift-up lid and velvet lined interior on tapering supports with cross stretcher, 29 x Lot 36 A Victorian mahogany twin flap Pembroke table on turned central column, splayed legs, brass hairy paw caps and castors, twin opposing opening end drawers with turned wooden knobs and cock bead edges, Lot 37 A Georgian mahogany tilt top table, the dished tray top on turned column support and tripod base, 25 ins Lot 38 A mahogany single glazed door hanging corner cupboard with ivory escutcheon and single shelf interior View lot.
Lot 39 A Victorian mahogany foldover top tea table, the swivel top with bull nose edging above a frieze with a central raised panel on turned tapering supports, Lot 41 A 19th Century oak armchair with pegged joints on square supports, 33 x 21 ins 84 x Lot 42 An Edwardian mahogany and line inlaid three tier cakestand with turned finial and shaped supports along with a mahogany circular tray fixed example View lot.
Lot 43 A Victorian mahogany folding cakestand with three circular trays and an Edwardian mahogany folding cakestand with three octagonal trays View lot. Lot 44 An Edwardian mahogany framed silk fronted firescreen with turned supports on arched feet, 31 x 22 ins 79 x 56 cms View lot. Lot 45 A Victorian mahogany polescreen with shaped adjustable face panel of fruit decorated velvet cloth, carved column and concave platform base, 51 ins Lot 46 A tall mahogany two tier planter stand with floral pattern inlay to the front panel, 45 ins cms high View lot.
Lot 47 An Edwardian mahogany and boxwood line inlaid shield shaped toilet mirror with shaped stretcher and supports on raised feet, 32 x 22 ins Lot 48 An Edwardian mahogany and line inlaid oval swing toilet mirror on shaped frame and raised supports and a similar smaller example with mother of pearl decoration and brass knobs, Lot 49 A Regency mahogany oval swing toilet mirror, 26 x 18 ins 66 x Lot 50 A set of three 20th Century mahogany tables and a Regency mahogany and line strung two drawer swing toilet mirror View lot.
Lot 51 A quality modern dining table and six four plus two chairs, a multi-wood quarter veneered crossbanded table top with matching curved base, the chair backs with similar multi-wood inlays and leather seats, Lot 52 A good set of six Victorian mahogany balloon back chairs with shield shaped cartouche on central support, upholstered stuff-over seats and carved knee front legs on brass and pot castors along with a pair of mahogany balloon back chairs of similar age View lot.
Lot 53 A Victorian mahogany pull-out extending table with two extra leaves, moulded edge round cornered dining table on turned segmented supports with brass cup and castor feet, 99 x 47 ins Lot 54 A Georgian mahogany twin D-end dining table with central three leaf gate leg, polished bull nose top on square tapering supports, single line crossbanding to the D-ends, 28 ins Lot 55 A Regency crossbanded mahogany swing toilet mirror with bow fronted base, three box wood strung drawers with turned ivory knobs on bun feet, Lot 56 An Edwardian mahogany and inlaid seven piece salon suite of two seater couch, a pair of armchairs and four side chairs, all with central pierced splats and inlaid floral roundel with floral upholstered seats View lot.
Lot 57 An Investiture chair designed by Anthony Armstrong Jones, Earl of Snowdon, Carl Toms and John Pound, made for the Investiture of the Prince of Wales on 1st July, , red overall colour with gilt Prince of Wales feather motif and fabric covered seat along with the original invitation, necessary paperwork and other ephemera relating to the day, 31 x Lot 58 A Victorian two over two drawer chest with brass backplates and swing handles, standing on bracket feet, 31 x 38 ins 79 x Lot 59 A late 19th Century oak Welsh dresser base having a bank of six small drawers furnished with brass hinges and escutcheons over an open cavity with shaped apron and turned centre column, Lot 60 A Victorian walnut and boxwood line inlaid Davenport with four side drawers and four opposing dummy drawers, the slope with embossed leather skiver and lidded stationery box above, standing on bun feet with brass castors, 34 x Lot 61 A 19th Century pine lidded chest with single drawer below and iron carry handles, interior candle box with sliding panel revealing a secret drawer, 24 x 40 ins 61 x cms View lot.
Lot 62 A 19th Century foldover mahogany tea table, the top with reeded edge on turned and tapering supports, 29 x 34 ins Lot 63 An early 20th Century three drawer fall front mahogany bureau with pierced brass drawer back plates and swing handles on bracket feet, 36 x 33 ins Lot 64 A late Georgian mahogany twin flap gate leg table, 28 x 42 ins 71 x Lot 69 A 20th Century mixed wood treadle spinning wheel, 38 x 40 ins Lot 70 A wrought iron and copper Art Nouveau firescreen with raised stylized floral pattern, 30 x 25 ins 76 x Lot 71 An Edwardian mahogany upholstered seated bedroom chair with inlaid fan decorated top View lot.
Lot 73 A circular burr walnut topped card table on Queen Anne supports, the top with brass clips and swivel action hinge and baize covered reverse, 24 ins 61 cms diameter View lot. Lot 75 An Art Nouveau brass adjustable oil lamp stand along with a wrought iron and copper adjustable oil lamp stand with font, later converted for electricity View lot. Lot 76 A 19th Century rosewood pole screen with floral embroidered face panel damaged fretwork edging , brass adjustor on turned columns support and finial on a circular three footed carved claw base View lot.
Lot 77 A carved oak Gothic style high back hall chair with an associated seat pad cane work original, seat missing View lot. Lot 78 A set of five period oak diamond talwrn dining chairs View lot. Lot 79 A provincial oak one piece standing corner cupboard with sixteen panel glazed top door over a single drawer with brass knobs and diamond ivory escutcheon above a single inset panel door on bracket feet, Lot 81 An Edwardian mahogany and inlaid triple wardrobe with central mirrored door and matching mirrored dressing chest with brass urn finials, 82 x 62 ins x Lot 82 An oak cased Watkin Owen of Llanrwst longcase clock, the hood with twin swan neck pediment and ball and bird finial above reeded column supports with brass caps and bases, the 14 ins dial with Roman numerals, twin winders and seconds aperture, floral decorated spandrels and twin weight drive movement striking on a bell, pendulum and weights included, the trunk with single door with ivory escutcheon flanked by quarter cut reeded pillars with brass caps and bases, crossbanded in mahogany, the base standing on a shaped bracket foot, 85 ins cms overall height totally unrestored condition, cracked glass to hood, pillars showing to front of dial View lot.
Lot 83 A 19th Century oak longcase clock, the arched hood with twin broken pediment and reeded columns flanking an arched glazed door set before a Lot 84 A Welsh oak bread and cheese cupboard having a moulded cornice over an inlaid and patterned frieze, twin panelled doors with pierced panels, ivory diamond shaped escutcheons and brass knobs, a stepped base with two pine lined drawers, crossbanded with mahogany, diamond shaped ivory escutcheons and brass knobs over twin inset panel doors over a shaped frieze and bracket feet, 78 x 41 ins x cms View lot.
Lot 85 A Georgian oak single door hanging wall cupboard with central Sheraton style inlaid cartouche, brass knob hinges and escutcheon, the door opening to reveal a three shelf interior, 38 x 29 ins Lot 86 A Victorian rosewood wine table with turned column and hoof shaped supports and an Edwardian mahogany wine table with dished top and Sheraton style fan inlay View lot. Lot 87 A Victorian mahogany and marble topped pot cupboard and a similar mahogany example, 29 ins 74 cms approximate height View lot.
Lot 88 An early oak circular topped tripod table with turned column support and splayed legs, 21 ins Lot 89 A late Victorian bow fronted two door hanging corner cupboard, the moulded cornice with segmented ebony and mahogany inlay, twin double panel bow front doors opening to reveal a four shelf interior and three small drawers with brass knobs, 45 x 31 ins x 79 cms View lot. Lot 90 An antique oak chest of two over three drawers on bracket feet, replacement brass cup handles and diamond shaped ivory escutcheons some missing , 39 x 44 ins 99 x cms View lot.
Lot 91 A Georgian oak dresser with closed back three shelf plate rack in pine, the two plank top over an arrangement of two drawers and two cupboard doors flanking a full flight of four opening drawers, the lower with locking pegs, brass circular plate and swan neck handles with shaped chamfered panel doors on stile feet, 82 x 73 ins x Lot 92 An early 20th Century carved oak side by side bureau bookcase with leaded glass doors on bulbous supports, 60 x 48 ins Lot 93 An early 20th Century light oak two door wardrobe, Lot 94 An Edwardian mahogany and crossbanded string inlaid two door china display cabinet, six pane twin front doors over two drawers on tapering supports with spade feet, 68 x 36 ins x Lot 95 A 19th Century Anglesey oak breakfront dresser with mahogany inlaid diamond frieze, painted back board, three shelf Delft rack, breakfront moulded edge top, top frieze of three drawers and three central dummy drawers below flanked by inset panelled doors and quarter cut round columns with turned wooden knobs on bracket and stile supports, 83 x 67 ins x cms View lot.
Lot 96 A twenty four piece Willow pattern dresser set of serving platters and plates as displayed on Lot 95 View lot. Lot 97 A Victorian rosewood pole screen having a twist column base on three splayed legs, circular rosewood framed face screen with a beadwork panel of flowers, 60 ins Lot 98 An Edwardian mahogany fall front coal box with spindle gallery back, Lot 99 Two cauldron shaped stoneware planters, Lot An Indian woollen cream ground and patterned tassel edged carpet, x ins Lot A Middle Eastern red ground patterned woollen carpet, x 78 ins x cms View lot. Lot A good quality as new red patterned carpet, 90 x 66 ins Lot An Art Nouveau oval wall mirror with flat pewter finish and four raised stylized roundels, Lot An Edwardian mahogany framed oval bevelled edge mirror, 22 x 32 ins 56 x 81 cms View lot.
Lot An Edwardian inlaid mahogany oval bevelled edge mirror with boxwood string inlay, Lot A set of five frames each containing four 19th Century coloured lithographs depicting various European and Eastern battle scenes, each lithograph approximately 7 x 9. Lot A large parcel of unframed Punch and other cartoons, all mounted View lot. Lot A parcel of unframed prints and pictures etc View lot. Lot A pair of oval gilt framed Victorian tinted photographic portraits, each of a lady and a gentleman at a table, 11 x 9 ins 28 x 23 cms View lot.
Lot No Lot View lot. Lot Five 19th Century maritime sketch studies, two each in frames glazed back and front and another singly, all in identical light oak frames, approximately 10 x 16 ins 26 x 41 cms View lot. Lot A watercolour and gouache portrait in oval format of a little blonde haired girl, 17 x Lot English Primitive School oil on canvas - a donkey in a stable, monogrammed bottom left, Lot 19th Century English School oil on canvas - portrait of a gentleman, 29 x 24 ins 64 x 61 cms View lot.
Lot JAN oil on canvas - still life, colourful flowers in a vase with a landscape background, signed, Lot A pair of cranberry and milk glass vases, the clear glass feet with cut pontil, twin clear glass handles applied to a twisted cranberry body with folded wavy edge milk and cranberry glass top, 4. Lot Six clear glass sundae dishes and eleven drinking glasses, various sizes and colours View lot. Lot A group of cranberry glass to include twelve drinking glasses, a powder bowl and cover, a sweetmeat dish, a five footed bowl and a ruby red shot glass with a pinched knop stem some chips and losses, footed bowl cracked View lot.
Lot Five Victorian glass penny licks, various heights and a cut glass claret jug with metal mounts and lidded top with knopped finial, 12 ins Lot A pair of Bohemian style faceted wine decanters having frosted vine leaf and berry pattern on a ruby red ground with faceted stoppers, 13 ins 33 cms high chips to stoppers, bloom to the interiors View lot.
Lot Four pieces of Peking glass, a yellow vase decorated with an elderly gentleman with children and a winged bat above his head, rust colour character marks to the base; a white glass pseudo jade figure of a woman standing with her hands clasped; a ruby red glass plate and one other small chips View lot. Lot Four various Victorian glass dumps, assorted shapes with bubble inclusions View lot. Lot A Victorian bevelled glass and gilt metal casket, the circular bevelled edge panels etched with floral sprays, the hinged lid opening to reveal a cushion interior, 5 x 4 ins Lot A Victorian green bubble glass dump weight, 5 x 5 ins Lot Three graduated Victorian green glass dump weights, all with internal floral decorations, 4.
Lot An early to mid 19th Century Staffordshire pottery eighteen piece dessert service, each piece having a green border with an inner gilt and floral border and individual painted sprays of flowers severe wear generally to the gilding on all pieces View lot. Lot A quantity of blue and white pottery meat platters including a Willow pattern roast platter and an Asiatic Pheasant pattern roast platter, Lot A 19th Century blue and white pottery meat platter, transfer decorated with a central boating scene with floral garland edge, impressed no. Lot A pair of miniature Minton china floral decorated mugs View lot.
Lot A Royal Worcester blush ground pinched jug with floral and gilt highlighted decoration and gilt decorated handle, design number , 4. Lot A Royal Worcester blush ground and floral decorated lidded pot, 2. Lot A Moorcroft pottery cobalt ground dish and cover decorated with floral pattern, 4. Lot Two Famille Rose vases, one with a group of people beneath a tree, turquoise patterned collar and base with a series of black and iron red character marks to the rear, the other with a scene of a young woman and a child before a bench, pink and yellow decorated collar and base with black and iron red character marks to the rear, underglaze iron red character mark to the base, both approximately Lot Two 19th Century Chinese figures of well dressed elderly gentleman, each holding a staff in one hand and a fan in the other, their robes richly decorated in enamel colours with gilt highlighting, 12 ins Lot A circa 19th Century Chinese yellow ground and floral decorated bowl having turquoise interior and foot, underglaze iron red mark to base, 8.
Lot Two Chinese censers depicting four legged animals, one with open tail and mouth with incense holder on his back, the other a turquoise lidded pot, the lid in the form of an open mouthed head chipped , each standing approximately 5 ins Lot A Japanese pottery figure of a gentleman dressed in robes and carrying a gilt decorated fan some paint losses, chips and firing flaws , Lot A 20th Century Chinese blue celadon style glazed vase, ovoid shaped body with bulbous collar on the neck flanked by two dragons below a flared rim, underglazed blue character mark to the base, 16 x 8 ins Lot A silver mug - bright cut with leaf and bird decoration, 3.
Lot A marrow scoop - a plain Georgian silver marrow scoop by Solomon Hougham, 1. Lot A bowl - a heavy plain silver goblet bowl by George Lambert, 4. Lot Two silver dishes - an oval plain dish with shaped border, 1. Lot A card case - an engine turned silver card case with fitted compartmented interior, uninscribed cartouche to the lid by George Unite, 3. Lot A card case - a profusely decorated silver card case with hinged lid, 2 ozs, Birmingham View lot. Lot A cigarette case - a slightly curved silver cigarette case with all round floral scrolling and monogrammed lid, 3.
Lot A card case - an engine turned oblong silver card case with gilt interior, 3. Lot A cigarette case - a small silver cigarette case with wave and ridge decoration and scrolled cartouche with gilt interior, 2. Lot A snuff box - a Continental silver snuff box, possibly Dutch, the lid having a scene of figures, two mounted on horses with dogs etc, import mark for Chester , 1.
Lot A snuff box - an oblong bright cut silver snuff box with domed lid and crimped edging, believed Birmingham View lot. Lot A snuff box - an oblong Georgian silver snuff box with diamond incised decorative lid, 1. Lot A snuff box - a small silver leaf decorated snuff box, 1. Lot A snuff box - a silver snuff box with figural and other decoration to the rim all round and the lid having a scene of swimming swans and steps to a pavilion building, 2.
Lot A snuff box - a narrow snuff box with end hinged lid, 0. Lot A snuff box - a small oblong silver snuff box, 1 oz, Birmingham View lot. Lot A pill box - an oval silver pill box with gilt interior, 1. Lot A card case - a slightly curved silver card case with all over scrolled decoration, 1.
Lot A ring box - an oval white metal filigree ring box with hinged lid, 0. Lot A mint box - a Dutch silver near square patterned and shaped mint box with scrolled filigree lid, 0. Lot A vinaigrette - a plain silver vinaigrette in the form of a purse with chain, 0. Lot A pill box - an oval bright cut silver pill box, 0. Lot A pill box - an oval silver pill box with scrolled decoration to the body and a hinged lid having a raised scallop shell, lined interior, 0. Lot A vinaigrette - an early Victorian oblong silver vinaigrette with scrolled and lined edging and initialled lid, 0.
the secret in the claw feet box Manual
Lot A vinaigrette - a Georgian silver oblong vinaigrette with patterned lid and base, 0. Lot A vinaigrette - a silver vinaigrette with shaped border, 0. Lot A vinaigrette - a silver vinaigrette with scrolled all over decoration and shaped edging to the lid, 0. They have a three-chambered heart, instead of four. Their blood flows from the hind limbs into the kidneys through the renal veins, while in mammals it moves out of the kidneys through those veins.
Eye 2. Nuchal scute 3. Costal scute 5. Marginal scute 6. Supracaudal scute 7.
Head 8. Front paw 9. Carapace Claw Hind paw Tail Esophagus Lung Heart Stomach Liver Intestine Urinary bladder Rectum Cloaca They breathe differently, too. Their lungs are large and located above all the other organs. So they breathe by employing their limbs, odd as that sounds: Some of their internal muscles are affected by the movement of their legs and depending on whether the muscles are pushing against the lungs or pulling away, air is forced out or sucked in, in a bellows-like fashion.
88 Quick and Easy Decorative Upgrades
The digestive system is similar to that of most other vertebrates animals with a backbone. The two main parts are the stomach and the intestines. Watch how tightly it closes against predators. The top shell. The inner part of it is composed of about 50 bones, including the ribs and vertebrae, plus cartilage. All this forms the domed shape of the shell. It contains nerve endings and, just as humans can feel through their fingernails, turtles can feel through their shell. Those that are pets can feel their owners petting them.
Their leathery-looking skin is very sensitive, too. The bottom shell. It consists of the clavicles shoulder blades , the bones between the clavicles and portions of the ribs. The plastron of females is relatively flat. Males generally have a more concave one, presumably for easier mating. The plastron has a hinged joint located between the abdominal and pectoral scutes or scales , which allows them to close their shell tightly after pulling their head, legs and tail inside.
Not all chelonian species can do this. This is a bony structure that runs between the top and bottom shells, from behind the forelegs to the front of the back legs, on each side of the turtle. It joins the carapace and plastron together. First is a layer of numerous membranous bones called thecals THEE-calls. The thecals are covered with a layer of osteoderms or epithecals , which are fused plates of bone. There are 38 on the carapace and 12 to16 on the plastron. Female Ornate Box Turtle, Terrapene ornata ornata. Scutes also provide the patterns and colors of the shell. Different species have different patterns and designs, and there are also differences between individuals of the same species.
Report Abusive Comment
Colors and patterns help box turtles blend into their environment. Box turtles have long, flexible necks. Courtship typically occurs in the spring. Be sure to smooth out the ball as much as possible so that the surface will become shiny once it is stained and finished with polyurethane. A little piece of grit wet-or-dry paper will do the trick.
The completed legs look decent in dark stain with a semigloss finish. When the ball catches the light it helps to outline the claw due to the shadow in the groove. When you get good at this technique you will want to use a lighter stain so that more of the detail can be seen. I had been carving Ball-and-Claw feet for awhile before I did a set on a Chippendale highboy kit. It really made a difference on that kit to have the extra detail.
Have you tried this? Please share your experience in the comments, or come over and join the Facebook Group where you can share your photos. Your email address will not be published. Skip to content. Related posts:.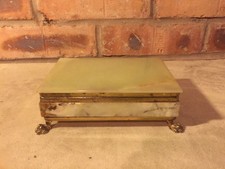 The Secret in the Claw-Feet Box
The Secret in the Claw-Feet Box
The Secret in the Claw-Feet Box
The Secret in the Claw-Feet Box
The Secret in the Claw-Feet Box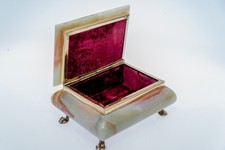 The Secret in the Claw-Feet Box
---
Copyright 2019 - All Right Reserved
---